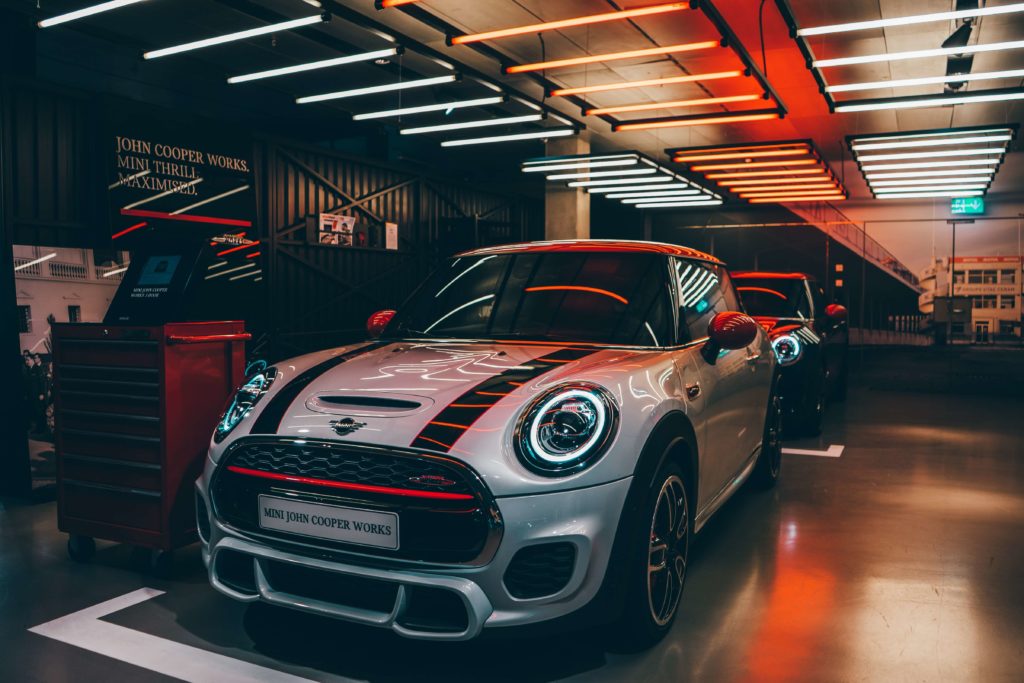 There have been so many changes to day-to-day life recently, and we've all had to adapt quickly. Similarly, as we've had to adapt as individuals, so have global industries. The car industry is ever changing and evolving during the current situation that we all find ourselves in.
adapting
With many car forecourts now closed across the world, dealerships are relying heavily on video communications to keep in touch with their clients. Customers are still able to view cars through virtual tours delivered via email. Brochures are particularly useful at the moment too. With customers being able to view models both in print and online, all from the comfort of their own home.
MOTs due from 30th March have been granted a 6 month exemption period by the government. It is important that all vehicles are road safe, and any major issues resolved. Garages are open for emergencies, contactable by phone and willing to help as best as they can. In many instances there are special discounts being offered to NHS staff and key workers.
manufacturing
Many car factories have closed down temporarily across the world. Nissan being one of them, who have haulted production in their Sunderland factory throughout the month of April 2020. Alongside Mini who released the following statement, "We have taken the difficult decision to cease production at our UK, European, South African and North American plants until 30 April".
Ferrari's legendary Maranello factory is working to help battle the coronavirus in a different way. The department that would normally be developing new car prototypes is producing respirator valves and fittings for masks. It is inspiring to see this innovation and adaptability within the car industry. Find out more about this from Formula 1.
However, Volvo are resuming production in a number of their European factories as of Monday 20th April 2020. So as you can see, things are changing everyday in many ways throughout the car industry.
how is motorly adapting?
We are offering a special 25% discount on breakdown cover with the code 'MOTORLY25' during this time.
It is important to make sure that your car is protected if it breaks down at home from a lack of use. Or, if you are out to pick up food shopping for the family and are unlucky enough to get stuck along the way. Our breakdown cover also makes sure that key workers can get to and from their essential roles in the community. We provide a range of insurance and maintenance services to keep your vehicles safe and protected.
At motorly we are commited to providing the highest level of service to our customers at all times. We strive to continue providing that service during this difficult period. Rest assured that any application for car, bike, van or caravan finance will be processed. Plus, any questions that you may have will be answered. Thank you to you all.
Stay home & stay safe. #wearemotorly
The team at motorly are well prepared for the unforeseen circumstances caused by coronavirus, as all of our services are online-based. Meaning that during the outbreak of covid-19, we are able to carry on working hard behind the scenes. Providing our customers with a range of motoring services from car finance to breakdown cover.
We can confirm that our team are now predominantly working from home. Staff members who live in walking distance of our main office will be popping in only when appropriate and essential.
Our database and CRM systems run on Amazon Web Services (AWS) cloud system. Therefore, this is not impacted by a local emergency or disaster resulting in office closure. All staff are laptop-based or have a home office setup. We are able to work as normal, without any interruption to daily tasks.
Internal office telephones run on a cloud-hosted VoIP system. Phones can be operated in any location with internet connectivity, through laptops, or mobile devices. Accessibility of staff is not impacted by temporary office closure.
Furthermore, documented processes, procedures and controls are in place to ensure business continuity in the event of such an adverse situation. As a result of our measures and controls as outlined above, we are confident that we can continue to provide our partners and customers with a high level of service in the event of a disaster or emergency.
how to contact us
If you would like to speak with the team, we kindly ask that the preferred method of contact at this time would be online. Please find the relevant links below:
Alternatively, you can contact us by phone on 0161 519 1550.
motorly is committed to protecting staff and customers by following government guidelines. We acknowledge that these are difficult and unprecedented times and we wish you and your family well.